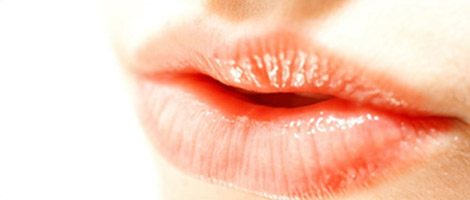 Cunnilingus
Performing cunnilingus can be one of the most wonderful things you can do for a woman. It makes her feel loved, admired, sexy, and has the potential to give her an exceptional Orgasm. Many women prefer it to intercourse, and for those who require a large amount of clitoral stimulation, it is the easiest way to orgasm. Besides, lots of women expect it these days and men who perform great cunnilingus are always appreciated and considered fabulous lovers.
Remember, there is almost nothing you can do that will feel bad (so long as you are gentle), so relax! Any licking and sucking of the labia, vaginal entrance, clitoris, or anal area should feel great to your partner. Also, once you find something that works, don't stray too far away from it unless you are moving to something that works better, or if you are teasing.
Techniques
---
The Lick
Leaving your tongue soft and jaw relaxed, try licking her from vaginal entrance up to her clit and following the outer edges of her vagina along both sides. Repeating this technique going up and down and vice versa can be a great opener.
Labial Hold
While holding the two parts together with your lips, run your tongue between the inner and outer labia one side at a time.
Tongue Intercourse
The majority of a woman's nerve endings in her vagina are around the opening and within the first couple of inches inside. Target them with your tongue by inserting it into her vaginal opening. Techniques are pretty limited due to the length of your tongue, but try moving your tongue in and out, as well as in circles around the inside of her opening.
The Flick
Spread her outer vaginal lips with your fingers. With your tongue pointed, gently flick your tongue around her clitoris. Feel free to roam, but keep coming back to her clitoris, as it is the most sensitive. This drives some women wild, and others find it to too intense. When stimulating her clit make sure to start out gently if you aren't sure how she likes it. When you try this, pay attention to whether those moans are ecstasy or pain.
The following techniques should not be introduced until your partner is really hot (i.e., very wet). These are more intense techniques, and may be too intense for some women, even when nearing orgasm.
The Clitoris Suck
Expose her clitoris by spreading her lips and lightly pull back her hood. With her clitoris exposed, give it a quick little suck; pulling it into your mouth briefly and letting it go. This is a lot like licking a bit of cake batter off of your pinky. This feels incredible, and is a fine thing to do if you feel like tormenting her – but don't overdo it! We recommend not using your teeth nor using heavy suction when starting out.
The Clitoris Hold
Take her exposed clit into your mouth and gently suck on it, simultaneously flicking your tongue over and around it. This can be done very lightly or very aggressively, and combined with fingering, will usually rapidly produce an intense orgasm.
The Tongue Tube
Roll your tongue into a tube (if you cannot do this, forget about it because it is genetic and you can't learn it). This technique works best in an inverted or 69 position. Roll your tongue into a tube around her clitoris. Slide it back-and-forth; in effect, your tongue is doing something similar to a woman's vagina around a man's penis. This is likely to bring any woman over the edge to an explosive orgasm.
ABC's
Try using your tongue to spell the alphabet on her genitals. This works surprisingly well as your tongue is always moving in different directions. Learn her favorite letters and the orders that work the best!
Other Tips
A good lover's hands never stop moving, so keep exploring, insert a finger, or massage her thighs while you perform.
You can also try using a wide variety of flavored gels, oils, and lubricants. Some of these products heat up when rubbed or blown to add extra stimulation.
Having a mint in your mouth while you are performing cunnilingus can also improve your results. The mint, as long as it is not too weak or strong, can create a very intense tingling sensation to enhance your performance.
---
Exercises
When you're first starting out with cunnilingus, you might find it difficult to perform it for very long without suffering from tongue fatigue... To be able to perform for extended periods of time, there are a number of exercises that can be used to strengthen the muscles in your mouth. Here are a few tongue exercises and positions for performing cunnilingus:
Exercise 1:
Stick your tongue as far out of your mouth as possible, and then try to touch your nose. Once you are in this position, hold the same muscle groups still and begin moving your tongue around. Practice in sets, moving the tongue clockwise, counterclockwise, and up and down.
Exercise 2:
With a loose jaw, point your tongue while simultaneously trying to keep your tongue in constant contact with the top and bottom your mouth. Once you are in this position, practice moving your tongue in and out of your mouth. For the more advanced student, try keeping your mouth closed and circling your tongue around inside of it, while of course, maintaining position. An extension to the advanced exercise is trying to dissolve a lifesaver held in your teeth from the inside out.
Exercise 3:
Stick your tongue straight out of your mouth, trying to keep your tongue flat and relaxed. Slowly, while holding the position, practice curling the wide tip of the tongue upward, downward and side-to-side. Practice in five sets of ten, holding each move for 2 seconds.
Exercise 4:
Keep your tongue relaxed and open your mouth. Move your tongue in and out of your mouth forwards and in both directions. Practice in five sets of twenty.
---
Cunnilingus Positions
Once you're confident that you're in the groove of things, you're ready to learn how to apply these skills. If you don't already know, cunnilingus can be a real pain in the neck... so mixing a few positions into a 'meal' can really help in getting your partner off before you need to tap out. We have a nice selection of Cunnilingus and 69 sex position sections to help you learn some of the options!